You can help keep the lessons, transcriptions and more coming with your support.
For over 11 years, TedGreene.com has brought Ted's extraordinary collection of unparalleled guitar knowledge and materials freely to the rest of the world. But your continued support is needed to move this work forward.
Since his untimely death in 2005, we have provided the only comprehensive repository of everything Ted, from lessons and transcriptions to audio recordings, videos and more. We are the Official Archive Site for the Legendary Guitarist.
Our Gift to Supporters of TedGreene.com
Trail Guide to Chord Chemistry

Free Access to Over 1500 Guitar Lessons, Transcriptions and So Much More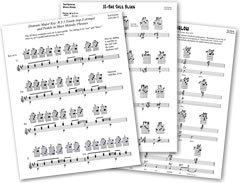 TedGreene.com and the Ted Greene Forums have welcomed hundreds of thousands of guitar players and enthusiasts from around the world who have benefited from the content we've delivered freely over the years (over 1500 guitar lessons and much more). That has been and continues to be our goal.
We've always depended on contributions from folks like you and that has not changed. What has changed is the continued growth of interest in Ted's work, the technology that brings it to the world and the cost to keep up with it and keep it going. So your support is now more important than ever.
Your Value from TedGreene.com
If you've gotten value from the site, or just believe in and support what we're doing, please make whatever contribution you can knowing that any amount is immensely appreciated. Just click the Donate button below.
Questions about donating? Contact us at support@tedgreene.com anytime. We look forward to hearing from you.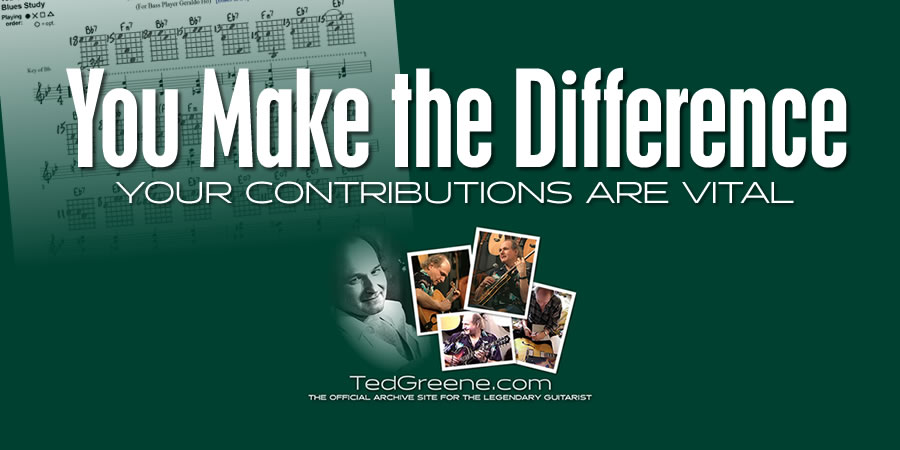 Have questions about donating? Please feel free to email us anytime.