We delivered 222 Ted Greene lessons and more in 2017.
Your contributions will keep them coming in 2018.
We've had to do more outreach in recent years to encourage contributions to TedGreene.com. Actually, we've always done it, but in earlier days it just was not as visible. Clearly, we'd rather not ask at all, but in the absence of asking, what modest contribution revenue we do get... all but evaporates.
So, we've adopted some of the same methods (in theory) that other organizations employ to raise operating revenue. This Official Archive depends solely on donations, which are often small. We wish they were a bit bigger but we're grateful for anything that helps cover the costs of these efforts that manage the Official Archive for the benefit of all interested guitar players. Please know that we appreciate your support at any level.

Receive Our Gift to Supporters of TedGreene.com
Trail Guide to Chord Chemistry
Enjoy Free Access to Over 1600 Guitar Lessons, Transcriptions and So Much More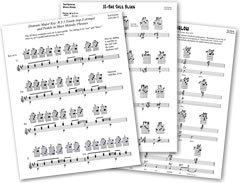 TedGreene.com and the Ted Greene Forums have welcomed hundreds of thousands of guitar players and enthusiasts from around the world who have benefited from the content we've delivered freely over the years (over 1600 guitar lessons and much more). That has been and continues to be our goal.
We've always depended on contributions from folks like you and that has not changed. What has changed is the continued growth of interest in Ted's work, the technology that brings it to the world and the cost to keep up with it and keep it going. So your support is now more important than ever.
Your Value from TedGreene.com
If you've gotten value from the site, or just believe in and support what we're doing, please make whatever contribution you can knowing that any amount is immensely appreciated. Just click the Donate button below.
Questions about donating? Contact us at support@tedgreene.com anytime. We look forward to hearing from you.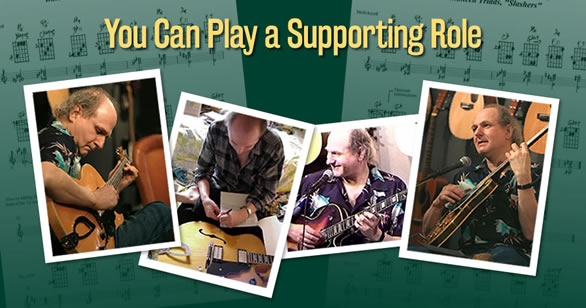 Have questions about donating? Please feel free to email us anytime.